Available for charity events and rallies. This vintage bus is happy to be invited in your next event, and enjoy travelling with a little nostalgia. 
Padiham Painting Saturday 14th May 2022.
Live painting drawing and sketching event around the Town Hall and Gawthorpe Hall during the day. we have been running the vintage bus between Padiham and Gawthorpe Hall.
Gawthorpe Hall Heritage Open Day 17th September 2022.
Vintage bus running between Gawthorpe Hall and Padiham Town Centre. 
Visit Gawthorpe Hall NT website for more details.
Burnley Bus Company Motor Show 24th September 2022.
There will be various Vintage Buses and Cars and other vintage vehicles, with modern vehicles at the Burnley Bus Station from 11am.
Prestwich Commercial Running Day. 
10th July 2021 
 9am and departs @11am Prestwich Tesco's car park for run around local mill towns and back again in aid of charity.
Gawthorpe and Painting Padiham.
11th September 2021 at 8am till 6pm.
With free bus service between Gawthorpe hall and Padiham Town hall. 
Please see Painting Padiham website for more info
Helmshore textile museum and Queens street mill Heritage open day.
18th September 2021
free bus service between both sites. Please see the Heritage open day website at both museums for more details.
ROSSENDALE MALE VOICE CHOIR
On Saturday the 6th November the Rossendale Male Voice Choir will give our first live public performances for nearly 2 years!
Still somewhat restricted by Covid considerations, we're making this a day of outdoor performances, on the world famous East Lancs Railway.
We're well chuffed!
Throughout the day, we'll be hopping on and off the train as it shuttles along the line, with platform singing performances at Rawtenstall, Ramsbottom and Bury.
Come along and enjoy what promises to be a great day out for all the family!
We here at Shirlybus have been going since June 2019 after doing some maintenance work and cleaning up of bodywork and inside etc to make it more presentable after it been dried stored for 12yrs. We have been out and about in the local area and visited many events and rallies within the North west area of Lancashire since. We at Shirleybus, do like to help out with local events, charities in the north west area so why not give us a call and see what we can do for you. 37 will be around for many years to come. So get in touch with us.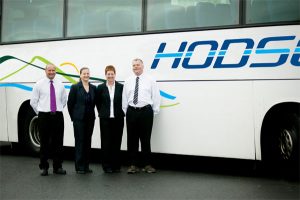 For all your coaching needs, please visit Hodsons Coaches
Link 59 Business Park
Deanfield Way
Clitheroe
Lancashire
BB7 1QU
Phone: 01200 429220
Email : info@hodsonscoaches.com
Web : www.hodsonscoaches.com
Please mention Shirleybus when contacting!
We are both are pleased to be a member of the choir.
I re-joined the choir in January 2021 after many years away. The Rossendale Male Choir are a great set of lads and its a pleasure to be in the fold again. Leon join in January 2021 for the first time and we both enjoy the choir.
So why not contact our secretary and come and join us or click the Rossendale Male Male Voice Choir symbol above to link to the choirs website for more information.
Mr Michael Banham-Guerrero and Mr Leon Guerrero
Shirleybus
This is a choir with both a great history and a great future too. In 2024 the choir will celebrate a hundred years since being founded by Fred Tomlinson. He took a group of local singers and made of them a choir which, among other honours, would go on to win the Llangollen Eisteddfod an unprecedented THREE CONSECUTIVE TIMES (1952-54)
Fred lead the choir for over 50 years before handing the baton to his son, Ernest, an accomplished arranger and composer. The choir won more competitions later under the 24-year leadership of Beatrice Wade, and her successors, until their current maestro, Matthew Thomas, took over the reins in 2015. Matthew has brought a 21-st century approach to the repertoire, adding a more theatrical element, and the choir have placed highly in every competition entered under his tutelage, including "Song of the Competition" at the Cornwall International Choir Festival 2019.
But it's not only competitions the choir take seriously. A love of singing starts here in the Valley, where the choir regularly perform to raise funds for local charities, which provides the chance show off a little and really entertain friends and neighbours. Many of the men also join with a sister choir, the Rossendale Ladies Choir, to form the Rossendale Festival Choir, especially for Christmas and charity performances
JOIN US
even during the pandemic lockdown!
Whether you're nearby to us in Rossendale, somewhere else in the UK, or anywhere on the planet – you're welcome! Contact our secretary peterbeetham@hotmail.com or 07808 733892.
We've been busy during lockdown, very busy! We've learned some new skills and have worked hard to keep our choir community active, challenged and 'on song'.
Like many choirs we have our regular Zoom rehearsals to maintain and develop our repertoire, but we're doing so much more:
Several Virtual Choir productions, including a 45 minute Christmas concert.
Hosting entertaining and informative interviews with important figures in music, like Christopher Tin and Sean Ruan, as part of our 'Maestro series'.
Daily Zoom warm-up singing sessions to maintain our vocal health.
There's more in the pipeline!
So whether you want to join us for the long term , or if you just want to be part of our virtual choir for the next few months, drop us a line!
And don't forget, our Centenary year is coming up soon – this is a great time to get involved!
"THE VALLEY OF SONG"
…is how the Rossendale Valley in south east Lancashire is often described and it's the home of The Rossendale Male Voice Choir.
Founded in 1924, by the late Fred Tomlinson MBE, who took a group of local singers and moulded them into one of the country's finest male voice choirs. Winning many competitions and festivals, including the International Eisteddfod in Llangollen. Sharing a love of singing and music-making not only drives us to do our very best in the concert hall or in competition, but also generates strong personal friendships between members.
As you'll have gathered, we're nearly 100 years old!
If you want to be part of that very exciting milestone, please get in touch. Whether it's for a concert which will have an extra special atmosphere, sponsorship, media interest (including radio & TV), or to be a member of the choir through that important anniversary, drop us a line.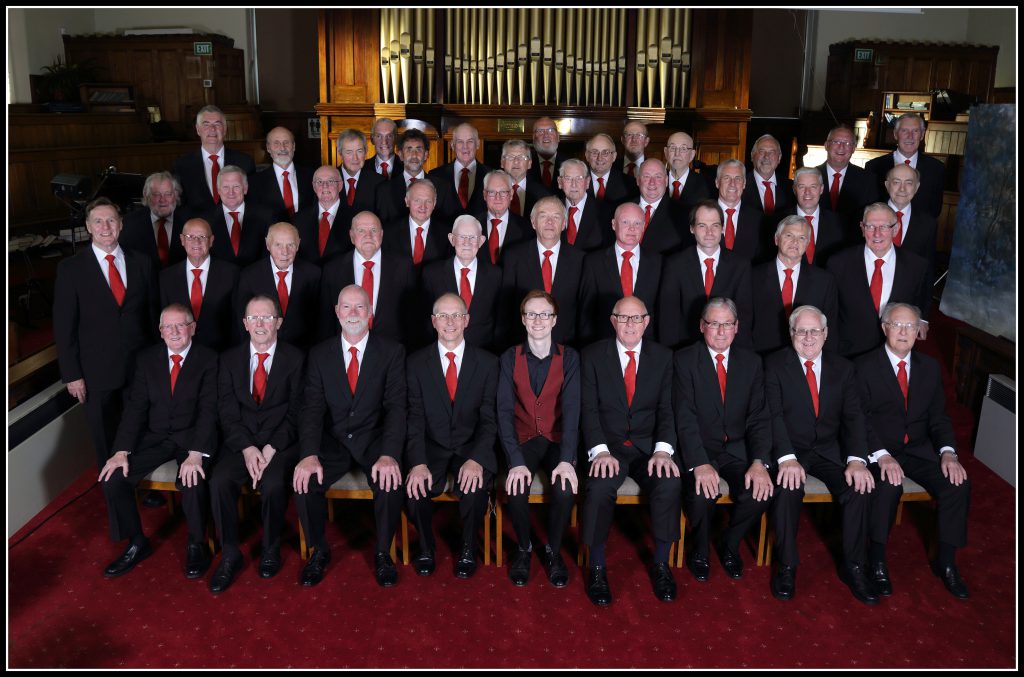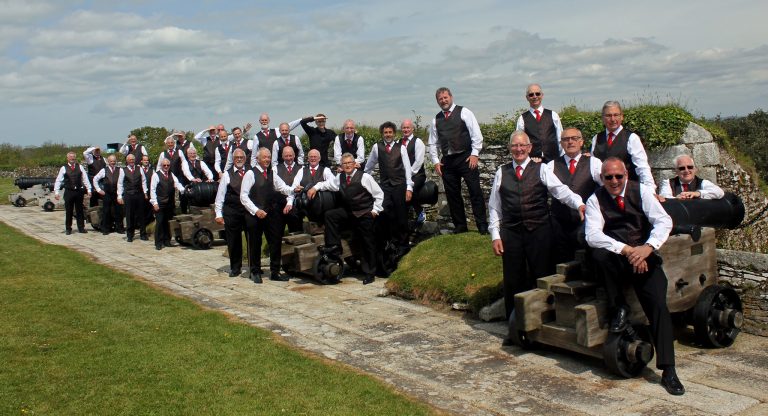 Matthew Thomas
Musical Director
Joining the Rossendale Male Voice Choir as Musical Director in 2015, Matthew has injected a new impetus into the choir and won the award for top conductor at the Cornwall International Male Choral Festival in 2017
Michael J Farnworth
Accompanist
Steeped in the 90 year history of the choir, he is the great nephew of the founder conductor, Fred Tomlinson. Michael made his debut as the Choir's accompanist in 1969 at the Massed Bands Concert at Belle Vue in Manchester.
Charles Crowley
Assistant Conductor
Charles joined the choir in 1987, singing with the First Tenors ever since. He is also the lead conductor of the Rossendale Festival Choir which is a mixed choir formed from members of the RMVC and the Rossendale Ladies Choir.
CONTACTS
Secretary: Peter Beetham, 07808 733892, peterbeetham@hotmail.com
Treasurer: Paul Heaton, 07952 615608, davidpaulheaton@gmail.com
REHEARSALS
Every Monday at 7.30pm
St Peters Church, St. Peters Avenue, Haslingden, Rossendale BB4 6NZ
We are currently looking for new members to join our choir. Please look at our website for more details or contact us above.